Hello, Everyone!

Here are some home health related updates for this week:

AMITY'S NEWS

ICD-10 Coding and Clinical Documentation Review

Amity Healthcare Group is offering a variety of options for home health organizations to outsource ICD-10 coding and clinical documentation review. Whether you are looking for ICD-10 coding support, OASIS review, or an episodic documentation review, our clinical professionals will be able to support your needs.
We provide the following services:
ICD- 10 Coding
OASIS Review+ ICD-10 coding
OASIS Review + POC (Plan of Care) Review
OASIS Review + ICD-10 Coding+ POC (Plan of Care) Review
Episodic documentation review
Quality Trends Analysis and QAPI Development
Go to Price Table for a complete service description and price list.
Accurate coding and compliant clinical documentation are key factors for ongoing regulatory compliance and the financial health of the organization. Outsourcing coding and clinical documentation review to trained clinical professionals is one of the most effective strategies to strengthen and enhance documentation from regulatory, payment, and legal perspectives and includes the following benefits:
Efficiency
Expertise
Improved quality measures/scores
Lower cost of doing business
Prompt and proper payment
Ability to prioritize patient care
Working with Amity Healthcare Group, you will be able to take advantage of:
Dedicated clinical professional assigned to your organization
24-48 hours turnaround time
EMR flexibility (Axxess, Wellsky, Netsmart, etc.)
HIPPA compliant communication
Ongoing communication and monthly management reporting
QAPI/PIP development
Individualized training
Webinar: Burnout and Compassion Fatigue: New Perspectives for Care Providers, Teams, and Healthcare Organizations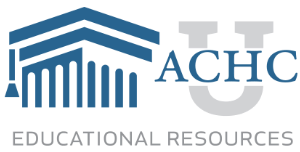 Join Lourdes Wiley, Home Health Consultant and Clinical Educator at Amity Healthcare Group, and ACHCU for a free webinar Burnout and Compassion Fatigue: New Perspectives for Care Providers, Teams, and Healthcare Organizations presented at 12 p.m. EDT on Wednesday, April 12, 2022.

Burnout and compassion fatigue affect the entire organization as well as the patients served. This presentation is intended to give clinicians and non-clinicians alike a new perspective on how to care for themselves, each other, and take ownership of creating a welcoming and healthier workplace for all.

Learning objective:
Understand definitions and implications of burnout and compassion fatigue on direct care providers in the healthcare industry.
Identify the role of the team and organization in cultivating a culture that helps create a "shield" against burnout and compassion fatigue.
Brainstorm ways to increase care satisfaction within yourself, your team, and your organization to improve staff retention and quality of care for the patients you serve.
NATIONAL NEWS

Provider Relief Fund
Just a reminder that health care providers who received Provider Relief Fund payments exceeding $10,000 total between July 1 and Dec. 31, 2020, must report to the Health Resources and Services Administration by March 31 on how they used those funds or face enforcement actions such as repayment or exclusion from receiving or retaining future PRF payments.
Other important dates to remember:
Upcoming reporting periods:
Reporting Period 3 opens on July 1, 2022
Reporting Period 4 opens on January 1, 2023
Providers who were required to report in Reporting Period 1, but did not report:
You are out of compliance with the PRF Terms and Conditions and must return your Payment Period 1 PRF payment(s) to HRSA.
Non-compliant providers will be excluded from receiving and/or retaining future PRF payments – including any applicable Phase 4 payments.
HRSA will seek repayment on all PRF payments received between April 10, 2020 – June 30, 2020 and not reported on during Reporting Period 1.
For more details on non-compliance, review the Reporting Non-Compliance Fact Sheet (PDF – 158 KB)
For additional information and resources, please go to: https://www.hrsa.gov/provider-relief
iQIES Alert: HHAs Should Review Services Provided Values in iQIES
On March 16, 2022, the Centers for Medicare & Medicaid Services (CMS) identified an iQIES system "nuance that may affect your HHA's Services Provided values that are displayed on the HHA Provider Preview reports for the April 2022 refresh.  These reports were distributed in iQIES on February 23, 2022."

CMS is asking each HHA to carefully review the Services Provided values that display on these reports.  If the values are incorrect for your agency, please contact your State Automation or State OASIS Education Coordinator (OEC) and request an update of your Services Provided data in iQIES.

Should you have questions, please contact the iQIES Help Desk by phone at (800) 339-9313 or by email at iQIES@cms.hhs.gov
CMS released the Home Health Prospective Payment System Web Pricer for calendar years 2020–2022. CMS is instructing providers to use Google Chrome for the best experience accessing the Web Pricer. However, you may also use Microsoft Edge or Mozilla Firefox but not Microsoft Internet Explorer.

COLORADO NEWS
Board of Health – COVID-19 Vaccine Requirements Emergency Rulemaking
On August 30, 2021, the Board of Health adopted emergency revisions to 6 CCR 1011-1, Chapter 2 that established a requirement for all employees, direct contractors, and support staff to become fully vaccinated against COVID-19. Subsequently, on December 15, 2021, the Board of Health adopted updated emergency revisions to Chapter 2.

Since that time, the Department has been working on final revisions to these regulations and on the permanent language. During the Board of Health meeting held on Wednesday, March 16, 2022, a decision was made to extend the temporary rule and revisit the permanent rule proposal during the future meetings. At this time, there are no changes to the Colorado COVID-19 Vaccination Requirements, including reporting requirements. The providers need to continue completing COVID-19 vaccination reporting twice a month.
Please do not hesitate to reach out for any assistance or questions via email, phone or website at https://amityhealthcaregroup.com/resources

If you wish to forward this email to your colleague or friend, please feel free to do so. If you received this message as a forward, we invite you to subscribe to our communications at https://amityhealthcaregroup.com (look for "Subscribe to Listserv" in the top corner). If you wish to unsubscribe from this email distribution list, please email to eg@amityhealthcaregroup.com
Thank you,
Irina Gorovaya, RN BSN, MBA
Amity Healthcare Group, LLC
Home Health Consulting, Education and Outsourcing Services
720-353-7249 (cell) 303-690-2749 (office) 720-398-6200 (fax)
www.amityhealthcaregroup.com