ICD-10 Coding and Clinical Documentation Review
Accurate coding and compliant clinical documentation that clearly reflects patients' medical necessity are key factors for ongoing regulatory compliance and the financial health of the organization. Outsourcing coding and clinical documentation review to clinical professionals is one of the most effective strategies to strengthen and enhance documentation from regulatory, payment, and legal perspectives.
Advantages of Outsourcing ICD-10 Coding and Clinical Documentation Review

Prioritization of patient care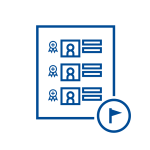 Outsourcing ICD-10 coding and clinical documentation review allows an organization to focus more energy and attention on care giving and patient care.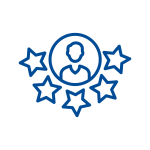 Guidelines governing ICD-10 coding and sequencing, and OASIS responses are complex and require at most accuracy. Trained experts will identify errors and provide continued accuracy and compliance.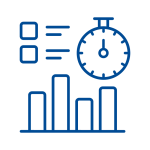 Dedicated trained professionals have the knowledge and skills to thoroughly and efficiently review patient records being solely focused on task at hand.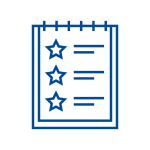 Home Health Compare, Star Ratings and value-based purchasing all start with accurate OASIS assessment. A dedicated expert will ensure that every OASIS is properly and accurately documented.
Prompt and proper payment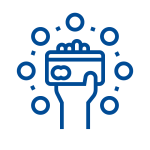 Expert auditors ensure that every patient is assigned to the home health resource group that most accurately reflects the level of skill needed to achieve treatment results, leading to prompt and proper payments.
Lower cost of doing business
Outsourcing ICD-10 coding and clinical documentation review can reduce the number of full-time positions or allow more time for staff to focus on patient care.
Amity Healthcare Group is offering a variety of options for home health organizations to outsource ICD-10 coding and clinical documentation review. Whether you are looking for ICD-10 coding support, OASIS review, or an episodic documentation review, our clinical professionals will be able to support your needs.

Services that we provide:

ICD – 10 Coding
OASIS Review+ ICD-10 coding
OASIS Review + POC (Plan of Care) Review
OASIS Review + ICD-10 Coding+ POC (Plan of Care) Review
Episodic documentation review
Quality Trends Analysis and QAPI Development
Benefits of working with us:
 Variety of service options

Dedicated clinical professional assigned to your organization

24-48 hours turnaround time

EMR flexibility (Axxess, Wellsky, Netsmart, etc)

HIPAA compliant communication

Ongoing communication and monthly management reporting

QAPI/PIP development

Individualized training

No hidden or monthly fees, you only pay for what we do.
Interested in Learning More?
We offer a complete coding and OASIS for 3 patient records at no cost for interested agencies