AMITY'S NEWS
The next available CNA/HHA and Skilled Nursing Competency are Tuesday, November 24th, 2020; Tuesday, December 1, 2020, and Thursday, December 3, 2020.
If you would like to register your Skilled Nurses and/or HHAs/CNAs for a competency, please follow the links below:
Skilled Nursing Competency: https://amityhealthcaregroup.com/services/nursing-competencies/
HHA/CNA Competency:  https://amityhealthcaregroup.com/services/cna-hha-competency/
Let Amity Healthcare Group assist you with staying compliant with competency and ongoing training/continued education requirements in a worry-free manner.
For more information, please call 303-690-2749 or email: ig@amityhealthcaregroup.com or schedule a meeting at https://calendly.com/ig–3/30-min-free-consultation.
Amity Healthcare Group is now a member of the National Association for Home Care and Hospice.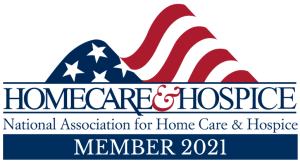 Don't' forget to join us for an upcoming webinar that Amity Healthcare Group will be co-hosting with ACHC University on December 2, 2020.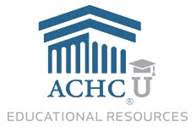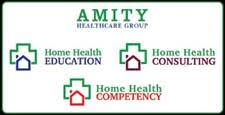 Telehealth in Home Health and Hospice: New Norm, New Opportunity will be presented live at 1 p.m. EST (11 a.m. MST) on December 2.
Register here
NATIONAL NEWS
CMS is to Retire Home Health Compare
Just a reminder that CMS will be retiring the original Home Health Compare tool as of December 1, 2020. Home Health Compare will be replaced with Care Compare. If you haven't used the new tool, please explore it by going to Care Compare. Please note that transition to the new  tool does not change how CMS measures quality.
Direct links to the tools & additional resources:
Care Compare on Medicare.gov – https://www.medicare.gov/care-compare/
Home Health and COVID-19 Vaccination
When COVID-19 vaccine becomes available, Home Health providers will have an opportunity to administer COVID-19 vaccines and be reimbursed for this as Mass Immunizers.
CMS definition of Mass Immunizers: Mass immunizers can give flu, pneumococcal, and soon COVID-19 shots, to groups of individuals (like people who live in a retirement community).  Mass immunizers can be a traditional provider, like a physician, or a non-traditional provider, like a drug store, public health clinic, or senior center.
CMS announced that if you're enrolled in Medicare as an institutional provider (this includes Home Health) you don't need to take any action to administer and bill the COVID-19 shot, either through individual claims or roster bill, without enrolling as a mass immunizer. It is possible that interested providers will need to apply and be approved by the state and/or local health department to receive the vaccine. (Amity Healthcare Group will monitor this development closely and will update you as appropriate).
 For additional information on CMS eligibility criteria, please go to: https://www.cms.gov/medicare/covid-19/enrollment-administering-covid-19-vaccine-shots
For billing instructions, please go to: https://www.cms.gov/files/document/covid-19-vaccine-enrollment-scenario-1.pdf
COLORADO NEWS
COVID-19 Vaccination Plan
State of Colorado submitted its COVID-19 Vaccination Plan. According to the plan, Home Health personnel will fall under category  1A-Critical Workforce- and will be able to receive Vaccination during phase I. For a complete document, please go to file:///C:/Users/eduar/AppData/Local/Temp/Colorado%20COVID-19%20Vaccination%20Plan_101620.pdf),
For phase categories and corresponding members, please see the table below:
There will be no weekly newsletter next week due to Thanksgiving. We will resume our communication on December 4th.
 Have a safe and happy Thanksgiving
Please do not hesitate to reach out for any assistance or questions via email, phone, or website at  https://amityhealthcaregroup.com/resources/
If you wish to forward this email to your colleague or friend, please feel free to do so. If you received this message as a forward, we invite you to subscribe to our communications at https://amityhealthcaregroup.com/ (look for "Subscribe to Listserv" in the top corner). If you wish to unsubscribe from this email distribution list, please email to eg@amityhealthcaregroup.com
Thank you,
Irina Gorovaya, RN BSN, MBA
Amity Healthcare Group, LLC
Home Health Consulting, Education and Outsourcing Services
720-353-7249 (cell)   303-690-2749 (office)   720-398-6200 (fax)