Amity's News!
Amity Healthcare Group is heading to 2023 Home Care and Hospice Conference and Expo  that will be held October 15-17, 2023  in Washington, D.C.
You'll find us at booth #429, which will feature our products and services. We hope you can stop by and reconnect!
Looking forward to seeing you there!

OASIS -E Corner




NEW RESOURCE AVAILABLE: Understanding Coding for N0415 Explainer Video


The Centers for Medicare & Medicaid Services (CMS) is offering a 4-minute, animated explainer video, Understanding Coding for N0415. High-Risk Drug Classes: Use and Indication for Home Health providers. This video was developed to assist providers in accurately determining whether a patient is taking any prescribed medications in the specified drug classes and whether the patient-specific indication was noted for all medications in the drug class.

The video is now available through the following link: Understanding Coding for N0415. High-Risk Drug Classes: Use and Indication Explainer Video.
CMS also released a short video tutorial to assist providers with coding GG0170C -Lying to Sitting on Side of Bed. This 5-minute video is designed to provide targeted guidance using simulated patient scenarios. To access the video, click on the following link: GG0170C. Lying to Sitting on Side of Bed.

NATIONAL NEWS

OIG Reports on Home Health Use  of Telehealth



A new report from the U.S Department of Health and Human Services' Office of Inspector General (OIG) found that home health agencies (HHAs) rarely furnished services via telehealth early in the COVID-19 public health emergency. The report also indicates that HHAs did not fully comply with Medicare requirements for providing services via telehealth.


The report was based on a random sample of 200 home health claims with beginning service dates from March 1 through December 31, 2020. Medical records were also reviewed to evaluate compliance with Medicare regulations for providing and billing telehealth services. The primary objective of the audit was to determine whether home health services furnished via telehealth early in the COVID-19 PHE were provided and billed in accordance with Medicare requirements.

The National Association for Home Care & Hospice (NAHC) indicates that NAHC was surprised by the findings that few HHAs used telehealth and would like to hear from both home health and hospice providers on the use of telehealth, including remote monitoring and audio visits prior to the PHE, from March -December 2020, the remainder of the PHE- January 2021-May 2023, and current use of telehealth visits.
To participate in NAHC's survey, please go to: www.surveymonkey.com/r/WMZNSJY
Please also remember that beginning July 1, 2023, CMS now requires HHAs to report the use of telehealth services on home health claims. CMS has instructed HHAs to use one of two G-codes to report the services on claims and to list each service as a separate, dated line item. CMS stated that such reporting will allow it to analyze the characteristics of patients utilizing telehealth and give it a broader understanding of the determinants that affect who benefits most from those services.


OIG Reports on HHA Reporting of Falls with Major Injury
On September 5, 2023, the Office of the Inspector General (OIG) issued a report showing that home health agencies (HHAs) failed to report over half of falls with major injury and hospitalization among their Medicare patients.


Fifty-five percent of falls identified in Medicare claims were not reported in associated Outcome and Assessment Information Set (OASIS) assessments as required. Reporting was also noted to be lower among for profit HHAs as compared to nonprofit and government-owned agencies. In addition, HHAs with the lowest Care Compare major injury fall rates reported falls less often than HHAs with higher Care Compare fall rates.
For many Medicare home health patients who fell and were hospitalized, there was no OASIS assessment at all associated with the hospitalization, which raises additional concerns about potential noncompliance with data submission requirements and its impact on the accuracy of information about falls with major injury on Care Compare.
The OIG recommend that CMS implement the following corrective actions. CMS agreed with all the OIG's recommendations.
Take steps to ensure the completeness and accuracy of the HHA reported OASIS data used to calculate the falls with major injury quality measure.
Use data sources, in addition to OASIS assessments, to improve the accuracy of the quality measure related to falls with major injury.
Ensure that HHAs submit required OASIS assessments when their patients are hospitalized.

Explore whether improvements to the quality measure related to falls can also be used to improve the accuracy of other home health measures.
Evaluate whether automated checks to identify inpatient hospital claims and encounters among home health patients and alert HHAs if the required OASIS assessments are not submitted in a timely manner would improve falls with major injury reporting rates.
The October 2023 Interim Performance Report (IPR)


In October 2023, the second quarterly Interim Performance Report (IPR) will be available to home health agencies (HHAs) via iQIES. The quarterly IPRs provide HHAs with the cohort assignment, performance year measure data for the 12 most recent months, and interim Total Performance Score (TPS). To receive an IPR during the Calendar Year (CY) 2023 performance year, HHAs must be active, Medicare-certified prior to January 1, 2022, and meet the minimum threshold of data for at least one (1) quality measure in the quarterly reporting period for the performance year.
Upon receipt of the October 2023 IPR, HHAs can compare their October performance scores with those in the July 2023 IPR.

Please note that there are some differences between the July and October IPRs, as described below:
Data time periods. It is important to note that the performance data time periods for the October 2023 IPR will differ from those used for July 2023, as shown in Exhibit 1. The October 2023 IPR will report 12 months of data, ending June 30, 2023, for OASIS-based measures, and ending March 31, 2023, for both the claims-based measures and Home Health Consumer Assessment of Healthcare Providers and Systems (HHCAHPS) Survey-based measures.
Exhibit 1. Interim Performance Reports (IPRs):
Performance Data Time Periods for the July 2023 and October 2023 IPRs
Improvement points. The improvement point value for each measure is available on the Improvement Tab. The value in the Your Performance Year Measure Value column must exceed the value in the Your HHA's Improvement Threshold column for an HHA to receive improvement points for a measure. An HHA will receive improvement points if the measure value is greater than the improvement threshold.
For the July 2023 IPR, improvement points were not available for the claims-based and HHCAHPS Survey-based measures because the data time periods, CY 2022, were the same for the HHA baseline year, and performance year. Therefore, improvement points were zero (0) given there was no opportunity for an HHA to demonstrate improvement.
For the October 2023 IPR, the HHA baseline year will remain CY 2022, for the entire CY 2023 performance year, and the performance year data period for the claims-based and HHCAHPS Survey-based measures is 4/1/2022 – 3/31/2023. HHAs have an opportunity to receive improvement points, depending on whether the measured value equals or exceeds the improvement threshold.
Care points. Care points, available on the Care Points Tab, indicate the higher of either the achievement points or improvement points for a quality measure. For the July 2023 IPR, only achievement points for claims-based and HHCAHPS Survey-based measures were used to calculate care points, since improvement points were zero (0), as described above. For the October 2023 IPR, care points will be calculated by comparing achievement and improvement points.

Claims Error Alert




According to the National Association for Home Care & Hospice (NAHC), some home health claims are receiving reason code 19963 in error. This is occurring when it has been more than 18 months since NOA was received by Medicare and has gone offline to OB9997 status/location.

CMS has informed NAHC that they have just recently defined the workaround the MACs need to follow to get the claims processed. Instructions to the MACs are in process. CMS recommends HHAs contact their MAC for any questions.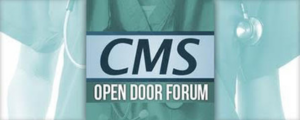 The next CMS HH&H Open Door Forum
Please note that the next CMS HH&H Open Door Forum is scheduled for Wednesday, 10/11 at 2:00pm ET.

At this time the forum agenda includes the following:
Announcements & Updates
Home Health ODF Topics

OASIS
Public reporting

October 2023 Refresh
HH Health Equity Confidential Feedback Reporting
New resources

HHCAHPS Updates

HHCAHPS Coordination Team at hhcahps@rti.org, or  toll-free at (866) 354-0985

Review Choice Demonstration for Home Health Services Implementation in Oklahoma
Expanded Home Health Value-Based Purchasing (HHVBP) Model Update
This forum will be a Zoom webinar.
To register in advance for this webinar, please go to: https://cms.zoomgov.com/webinar/register/WN_viilJC9tRpe7lOrSXP7sUQ

COLORADO NEWS

Provider Enrollment Revalidation


Just a reminder that the flexibility that paused disenrollment for providers past their revalidation date during the COVID-19 Public Health Emergency (PHE) is ending effective November 12, 2023.

Providers with revalidation due dates of October 1, 2020, through November 11, 2023, have been given a post-PHE grace period to complete the revalidation process. Those providers will also be sent another notification six (6) months prior to their revalidation date. Providers with revalidation due dates between October 1, 2020, through November 11, 2023, who had no claims activity in the last three (3) years must revalidate by November 11, 2023.
Providers that do not complete the revalidation process by their revalidation due date will be subject to claims denial or disenrollment.
Providers with revalidation applications that are 'in process' must complete the process by November 11, 2023.

Colorado Case Management Redesign


As you know, changes are being made to the Home and Community-Based Services (HCBS) case management system in Colorado.

If you are working with Rocky Mountain Human Services (RMHS) Single Entry Point, please note that starting on November 1, 2023, RMHS will be the one agency in charge of providing case management for people in Denver and Adams Counties, and Developmental Pathways will be in charge of serving people in Douglas, Arapahoe, and Elbert Counties.

Please also note that RMHS is holding two (2) Town Hall Meetings to address the upcoming changes as follows:
Tuesday 10/10/23 (in- person  meeting at 9900 Iliff Ave. Denver, CO 80231)
Thursday 10/12/23 (virtual)
For registration, please go HERE.



Attention Colorado HCBS Providers and Direct Care Workers!
Amity Healthcare Group is offering free specialized dementia training courses for Colorado HCBS providers/direct care workers.

Providers will be able to select from the following courses:
The Alzheimer's and Dementia Caregiving at Home (available on Mondays and Wednesdays)
Creating Safe Home Environment for People Living with Dementia and Alzheimer's Disease (available on Fridays)
To register for your free course, please go HERE.
Amity's newsletters will be archived on Amity's Healthcare Group website at https://amityhealthcaregroup.com/resources  under  Resources/ Our Newsletter section.

Please do not hesitate to reach out for any assistance or questions via email, phone, or website at https://amityhealthcaregroup.com/resources
If you wish to forward this email to your colleague or friend, please feel free to do so. If you received this message as a forward, we invite you to subscribe to our communications at https://amityhealthcaregroup.com (look for "Subscribe to Listserv" in the top corner). If you wish to unsubscribe from this email distribution list, please email to eg@amityhealthcaregroup.com

Thank you,
Irina Gorovaya, RN BSN, MBA

Amity Healthcare Group, LLC
Home Health Consulting, Education and Outsourcing Services
720-353-7249 (cell) 303-690-2749 (office) 720-398-6200 (fax)
www.amityhealthcaregroup.com
Confidentiality Notice: The information contained in this message is privileged and confidential information intended for the use of the individual or entity named above.Copyright © 2023 Amity Healthcare Group, All rights reserved. You are receiving this email because you opted in at our website
Amity Healthcare Group
12835 East Arapahoe Road, Tower II, Suite 320,
Centennial, CO 80112